Working for justice & peace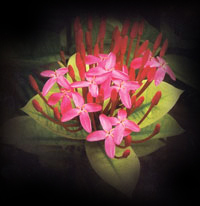 BLOG
Company Number 2417029 Charity Number 328322
Churches Together in Britain and Ireland
To See the Place
I know a few people who were born in 1929. They have lived varied and
mostly interesting lives. Ruth David is one such person. She came to
England on the 'kindertransport' when she was ten years old. Christians
Aware published her book, 'A Child of Our Time.' Ruth's childhood was
troubled. Her book tells the story of her early life in Germany and in
England. However, when Ruth grew up she went to university, became a
language teacher, had a family, and continues to live a full and happy life.
Anne Frank was not so fortunate. She was also born in 1929 and lived a
happy early childhood in Frankfurt and then Amsterdam. I have read so
much about her, including the hopes and dreams she expressed in her diary.
It was only this year, on February 18th, 2016 that I went to Amsterdam and
visited the house where she hid with her family in 1942, following the
German occupation of Holland. The family was hidden for two years before
they were discovered and sent to Auschwitz. Anne and her sister were
transferred to Bergen Belsen where they both died.
The story is well known and Anne's face is a familiar one, but being there in
the place made it new and fresh, and in a strange way full of hope, because
Anne refused to be squashed. She wrote her diary of longing and of
awesome sadness which is now one of the most famous books in the world.
I will never forget climbing up the stairs in the Amsterdam house and
through the bookcase into the place where Anne and her family were
hidden. We actually walked around the rooms where the family, with one
other family and a single man had lived, eight people in total. The windows
were blacked out, as they would have been. The only place with a view was
the attic, where Anne wrote and went to talk to Peter.
Anne's diary has inspired many, including Nelson Mandela who read it when
he was on Robben Island. She died in Bergen Belsen when she was only
fifteen, but she later gave inspiration and hope to many who read the diary.
In order to see Anne's house in Amsterdam we had to queue for almost an
hour in freezing cold and pouring rain. We were told that there are always
queues of people from all over the world who want to see the place where
Anne and her family lived.
It would be wonderful to say that humanity has learnt from what happened
to Anne and to countless others in World War Two. But human conflict
continues and even increases. Innocent children still die in terrible
We have no choice but to play our part in work for conflict transformation,
towards peace and life. Anne's hope is inspiring.
A new book "Journey in Faith" by Kevin Commons is now
available. Details can be seen or the book can be downloaded
via the button.
The CA office has a set of Easter cards and a variety of new
blank cards which are suitable for many greetings.
2 Saxby Street, Leicester LE2 0ND,
tel 01162540770
Opening hours Mon - Fri 10am - 4pm