Working for justice & peace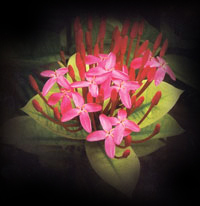 BLOG
Company Number 2417029 Charity Number 328322
Churches Together in Britain and Ireland
Archbishop Donald Arden RIP
One of Christiian Aware's strongest supporters,
Donald Arden, former Archbishop of Central Africa,
died, aged 98, on July 26th.
Born in England, but brought up in Australia, Donald
was ordained in 1939 and served a curacy in
London experiencing the heavy wartime bombing
there. In 1943 he joined the staff of a Mission in
Pretoria, South Africa and he then spent the next 38
years serving the people of Africa.
He became Bishop of Nyasaland in 1961, met and
married Jane the following year, and together they
tirelessly helped to build up the church as the country
moved to become independent Malawi in 1964.
Donald put a particular emphasis on training for both
ordained and lay ministry. Health care was also of
primary concern, establishing hospitals and clinics
and engaging in the fight against polio in the early
Together with Zimbabwe, Botswana and Zambia,
Malawi was part of the Province of Central Africa
and Donald became its archbishop in 1971. With
the violence surrounding UDI in then S.Rhodesia
provincial meetings were the only occasions when
people from the four countries could meet together.
Ten years later, in 1981, Donald and Jane with their
sons Bazil and Chris moved to England and for five
years Donald served as a parish priest in Uxbridge
as well as being an honorary Assistant Bishop in the
Diocese of London, a ministry which he continued
after retiring from the parish in 1986.
In retirement he continued with his very active
involvement with Africa; co-leading groups to Malawi
to visit Christian centres and work, visiting
Mozambique several times, being a trustee of
Concern Universal for 24 years - an organisation
working in agriculture and development in Malawi
and a number of other countries and of MACS
involved in healthcare education, playing an active
part with Christians Aware and being Warden of the
In 2011 Donald and Jane moved to live in Romsey
where Donald died peacefully surrounded by his
family. A good death ending a good life. There will
be a memorial service in Romsey Abbey on
2 Saxby Street, Leicester LE2 0ND,
tel 01162540770