Working for justice & peace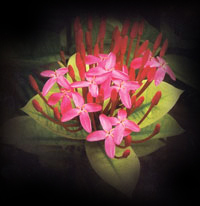 BLOG
Company Number 2417029 Charity Number 328322
Churches Together in Britain and Ireland
Disturbing Times
We are living throiugh disturbing times. In British politics none of the party
leaders now in post were leading their party into last year's election, and who
knows if any of them will be leading their parties into the next election? A
referendum has advised that Britain is to leave the EU with all sorts of
uncertainties as to what this might mean, including perhaps the break up of
Britain itself. Across the channel terrorist bombs go off in Southern
Germany and eighty four people on a Nice promenade are killed, knocked
down like skittles in another terrorist attack. In yet another attack an 85 year
old priest is murdered in his church in Rouen.
But Christians witness to the truth that ultimately good is stronger than evil,
hope is stronger than despair and that new life can emerge from the darkest
situations. It is perhaps very appropriate that the CA Summer School at
Parcevall Hall had as its title "Hope for Our Planet". Participants valued the
various talks, discussions and visits. A report will appear on the web shortly
but in the meantime pictures from the Summer School can be seen via the
button at the top of this page.
Other pictures from the recent Pilgrimage to Assisi can be viewed via the
A new book "Faith Beyond Belief" by Kevin Commons is now
available. Details can be seen or the book can be downloaded
via the button.
A Flyer and Order Form for 2016 Christmas cards can be reached
via the button below as can the new A5 2017 Desktop Calendar.
The CA office also has a variety of new blank cards which are
suitable for many greetings.
2 Saxby Street, Leicester LE2 0ND,
tel 01162540770
Opening hours Mon - Fri 10am - 4pm