Working for justice & peace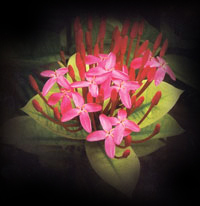 BLOG
Company Number 2417029 Charity Number 328322
Churches Together in Britain and Ireland
If there was one message which stood out at the summer school this year it
was that though Africa has many challenges to face, new life has to come
from the hearts of the people, it canít be imposed from the outside. If there
is hope for a good future for Africa it is from within the continent.
This message was emphasised by all our speakers. Listening to Africa is the
greatest gift friends from outside can give. In this way new friendships are
made and people are confident in their own strength to bring change and
But a lot of change is needed. One of our speakers was Sarah Kitakule from
Uganda, who works at the Commonwealth Secretariat. She reminded
Summer school members that Africa is young, with 200 million people aged
between 15 and 24 years. 70% of young people live on less than $2 a day.
Young people face corruption, decaying morals, drugs and alcohol.
Education is a mixed bag. Many rural schools are poor, but urban schools are
generally much better, which may bring hope.
Jonathon Gichaara is a Methodist minister from Kenya. He traced the history
of children in Africa, including a lot of early hope which has been
overshadowed by later developments including rising numbers of child
soldiers, child labourers, orphans and malnutrition. The infant death rate
Eliam Ngoma, the new office manager for Christians Aware, spoke about his
own country, Malawi, where the advent of free education has meant a huge
decline in standards, with lack of equipment and unqualified teachers.
Our visitors from Kenya, Bishop Charles Muturi and Provost Geoffrey
Mungai, spoke of hope in the work their diocese, Mount Kenya South, is
doing. We learnt of the Mothersí Mercy home, set up for orphans, of the
health clinic, outreach and the micro-credit scheme. This diocese, where
the diocesan bishop is Timothy Ranji, has been named as the best run
diocese in the whole of Africa. It is a sign of what is possible for all.
The summer school offered a week of friendship, learning, worship and
relaxation, all enhanced by the many friends who came for a day, a night or
even half a day. Esther brought Poline and Rose with her. They are all from
Kenya, and live in the UK.
New life has to come from the hearts of the people. Amy and Michael
Glover underlined this message in sharing their work in South Africa.They
introduced Esther Mombo from Kenya, by video link. Her message is that
peace-building through education is vital for the future of Africa.
Bryan Halson brought hope in his bible studies, where he talked about the
divine justice, forgiveness and mercy which is there for us all. It was a good
message to take back to our homes and communities.
To mark the anniversary of the Reformation, C hristians Aware have
published a new book written by David Osborne "Lifeline - A dReformation
Pilgrimage" details can be seen via the button below.
2 Saxby Street, Leicester LE2 0ND,
tel 01162540770
Opening hours Mon - Fri 10am - 4pm