Working for justice & peace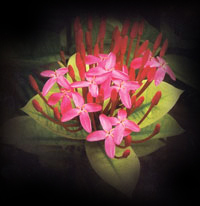 BLOG
Company Number 2417029 Charity Number 328322
Churches Together in Britain and Ireland
This is the time of the year when we focus on the need
for fair trade throughout the world. Fair trade is growing
and it now improves the quality of life for at least 7
million people. Most world trade is still not fair however,
which is why there continues to be the need for as
many people as possible to be made aware of the
challenge to buy fairly traded goods whenever possible.
Munguishi coffee has been imported from Tanzania by
Christians Aware for about 20 years and things have
changed over that time. The first Munguishi coffee
came from the farm of the Diocese of Mount
Kilimanjaro. The money raised through the sale of the
coffee in the UK first went to pay a good price to the
diocese so that the workers could be paid well. The
profit made was then given to the diocesan centre for
the training of lay people in farming, health and pastoral
work. The profit from the coffee still goes the training
centre, but the diocesan farm has ceased to grow
coffee, which is now bought from small farms in the
Arusha and Moshe area. The workers on the small
farms have good conditions and pay. They also grow
their own food crops. The coffee is roasted and packed
in the UK by Ethical Addictions. The coffee is excellent
because the water from the mountain is pure and the
volcanic soil is very rich.
The farmers have tripled their income by working with
Ethical Addictions. This is partly because a much
higher price is paid for the coffee than was paid before,
but also because the payment goes to the individual
farmers and not to a cooperative. What we might call
'direct trade' cuts out a number of intermediary people
so that the original producer receives a higher price.
Munguishi coffee is available from Christians
Aware by post or by visiting the Leicester office.
A new CA book is hot off the press. Called
"Nightingales in the Mountain of Slaves" it is written
by Stephen Griffith, formerly Anglican Chaplain in
Syria and tells the story of the tiny, and diminishing,
Christian presence in the Tur Adbin region of south-
eastern Turkey. Further details via the link below.
A report of a recent talk by Anton Alexander The
Mosquito - the Biggest Enemy can be viewed via
the button below as can pictures from the recent
Attractive new blank cards suitable for Easter can be
viewed via the button below and ordered (50p each)
2 Saxby Street, Leicester LE2 0ND,
tel 011622540770