Working for justice & peace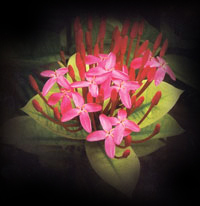 BLOG
Company Number 2417029 Charity Number 328322
Churches Together in Britain and Ireland
Post June 23rd
Post June 23rd, with the result of the referendum for Britain to leave the EU
and the decision of the Prime Minister to shortly step down, we are living
through uncertain times. What the referendum has also indicated is just
what a divided nation Britain is today in very many ways; Scotland, Northern
Ireland, London voted to remain in the EU, whilst Wales and the rest of
England voted Brexit; younger voters opted for in, older for Brexit; the
more educated voted for in, the less for Brexit. New bridges will have to
be built not only with Europe but within the British Isles and between
Southern and Northern England and between the generations everywhere.
Bridge building lies at the heart of the mission of Christians Aware with our
very logo shaped as two heads talking and listening together. Hopefully the
change in Britain's relationships with Europe will not damage our various
visits and friendships on the continent. A group is about to make a
pilgrimage to Assisi and we will take soundings whilst we are there.
It might be that more difficult relationships with Europe might be somewhat
balanced by an easing of restrictions on travel from elsewhere in the world
and this might help CA's programme of partnership visits and links in Africa
and Asia. However things develop we will continue to be committed to our
mission of bridge building both at home and away.
A good springboard will be our Summer School from July 18th to 22nd with its
title "Hope for Our Planet. A galaxy of speakers from different backgrounds
will be leading our discussions. Details can be seen via the button below.
A new book "Journey in Faith" by Kevin Commons is now
available. Details can be seen or the book can be downloaded
via the button.
The CA office has a variety of new blank cards which are suitable
for many greetings.
2 Saxby Street, Leicester LE2 0ND,
tel 01162540770
Opening hours Mon - Fri 10am - 4pm