Working for justice & peace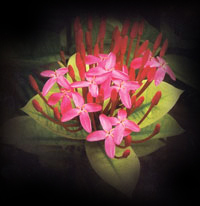 BLOG
Company Number 2417029 Charity Number 328322
Churches Together in Britain and Ireland
We are living through times of turmoil with new political leaders bringing
new policies with outcomes which are difficult to predict, meanwhile the
world has many new refugees, not least in Europe.
The Christians Aware Annual Conference in January has as its focus
migration in Europe with the title 'Longing for Freedom.' Refugees do not
leave home willingly but mostly because they fear for their lives. A new
book, written by a Syrian refugee, includes a chapter entitled 'Forgive me
Syria.' The writer explains that she and her family could no longer live with
bombs and violence. They had to go.
Conference speakers included Archbishop Rowan Williams, Jenny Brown of
Christian Aid and Christine Elliott from the CTBI. The writer David Rhodes
lead the bible study and there were also seminar groups, resources and
worship.
Kevin Commons book "Faith Beyond Belief" is still available.
Details can be seen or the book can be downloaded via the
button. CA have just published two new books, a book for
Advent, "Be Strong Take Heart" by Anthea Dove, and "Alfred" by
Anthony Gimpel, the story of one man's resistance when the Nazi
army moved into Holland. Flyers for these books and for the
new A5 2017 Desktop Calendar and the January 2017 Action
Card can be seen via the buttons below.
2 Saxby Street, Leicester LE2 0ND,
tel 01162540770
Opening hours Mon - Fri 10am - 4pm