The South Asia Council for Community and Children in Crisis - SAC CCC
The vision of this South Indian charity is that everything they do will help the poorest of the poor. They write about the poor children of India - 'We can change the situation with a heart of concern for others.'

SAC-CCC initiated the 'Joseph Children's Home in Vendore' in 2003 aiming at rescuing tribal girls from child labour, sexual harassment, to reduce the burden of their parents and help them gain recognition in the society through the provision of education, food, shelter, and health care through this Home, besides helping them gain confidence, develop self-esteem and become self-reliant.

Lister Girls' Home has 45 girls aged between 9 and 17 years. All are extremely poor and some are orphans. The home is in Dharapuram.


Back

Working for justice & peace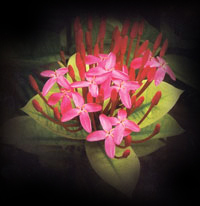 BLOG